Professional Beekeepers with Years of Bee Removal Experience
The Bee Removal Arlington has performed honey bee removals for years, in both commercial and residential properties. We will clear your property of any unwanted stingers our safe bee removals, all the while keeping the honey bees alive in our extraction.
Our mission is to save the bees. Bees have crucial roles in our Earth's ecosystem, and proper bee removals allow us to safely bring them to an apiary, away from human traffic. While honey bees are friendly insects, they don't belong in your home. That's why we are here. We specialize in bee removals to ensure you're safety while also ensuring the safety of the honey bees.
We, the professionals in charge of these bee removals, have the ultimate equipment and motivation to relocate the bees, helping you get rid of them in the most efficient manner on any honey bee removal Arlington operation.
If you call us, we will ask several questions to help determine the hive's location and other factors to properly prep a hive removal. And yes, you need hive removal, not just any bee removal or extermination. If you went with anyone else who might just exterminate the bees, they would likely leave the hive with chemicals sprayed on. Honeycomb hives left behind will cause structural damages later and attract other rodents.
Call us and let's discuss details. We assure you the utmost satisfaction as we will leave no trace of honey or honey bees, and the bees will stay alive for their crucial role in nature. This is what Bee Removal Arlington stands for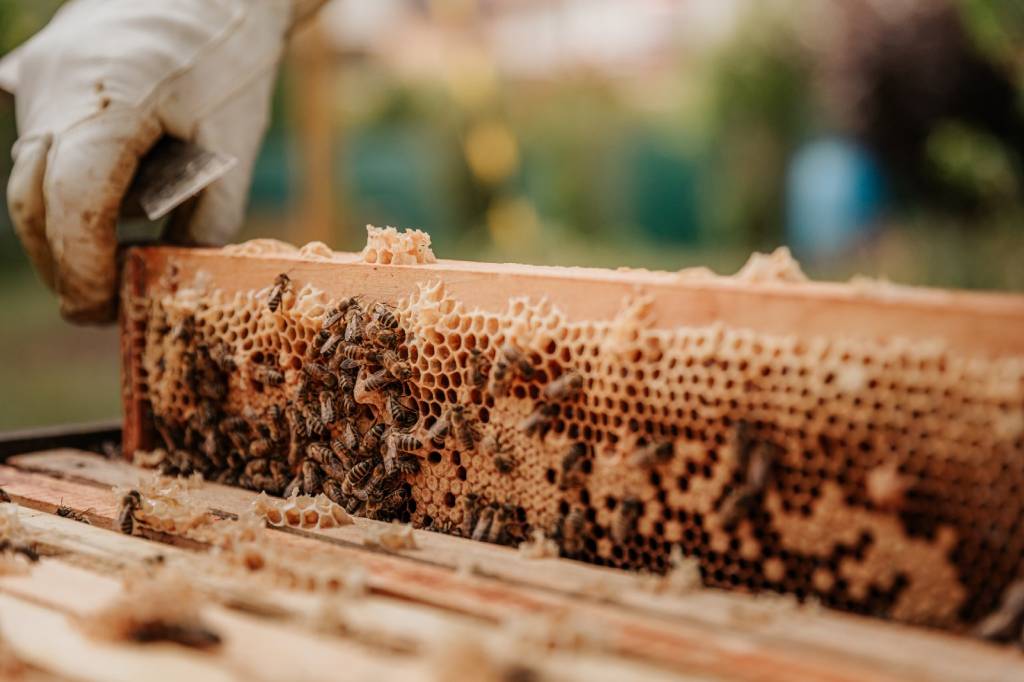 Servicing Wasp Removal and All Types of Stinging Insects In Arlington Area
Wasps and bees are two very different creatures, but they pose a stinging safety risk. Though, the danger is vastly greater with wasps as they're aggressive predators. Plus, a single wasp is capable of stinging multiple times, whereas a honey bee will typically die after one sting.
All in all, wasps are a threat to your family. If you encounter a wasp or a wasp nest, call us so we can provide a fast wasp removal. We have extensive experience handling all kinds of wasps (including paper wasps, yellow jackets and hornets), so we will ensure you peace of mind as our beekeepers perform professional-grade wasp removals. Plus, we offer more than just the removal when you call us.
We also offer warranties and a preventative service. With our warranty, we confidently guarantee that wasps will not return, and, if they do, we will come back and ensure their disappearance.
If you have a current infestation or are looking to deter further wasp nests and beehives, a preventative service is your best route so you don't have to hire for a bee removal later. Our professional beekeepers will come and spray special chemicals around your home to mess with the pheromones of bees and wasps, chemically convincing them to stay away.
And, if you are eager to ask questions for a bee removal or wasp removal, we offer free estimates for all of our services: removals, rescues, and preventative services.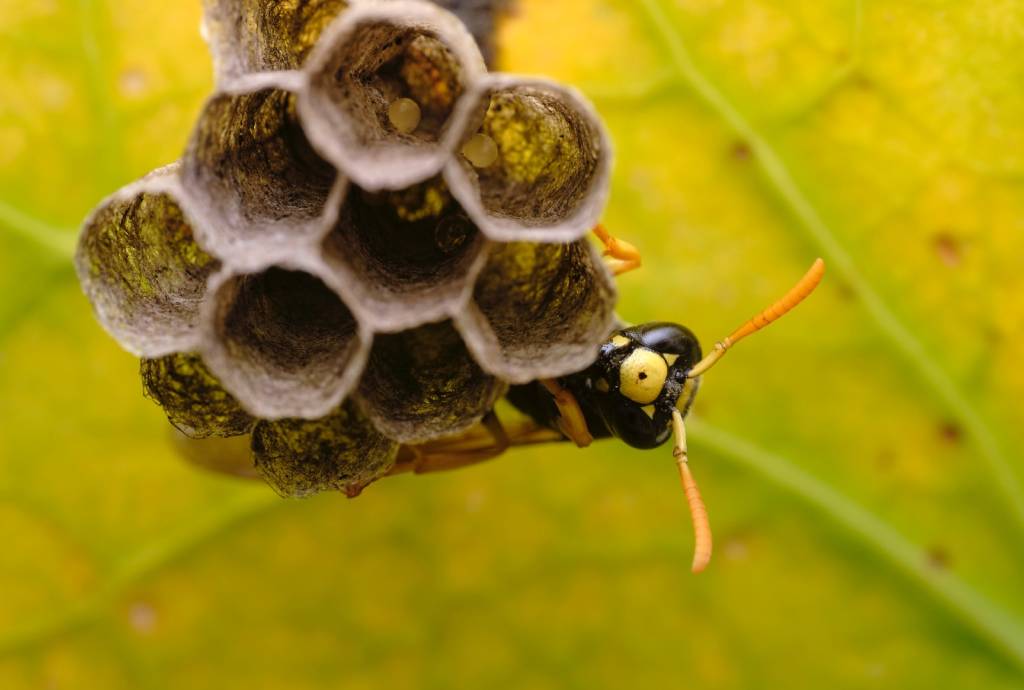 Fast and Free Bee Removal Arlington Inspections from Bee Experts
With more than two decades of experience, our knowledgeable professionals specialize in all forms of bee removal and wasp removal. No job is too big or too small, and we can typically do a bee removal the very same day.
When you call us for a bee removal, we will ask you questions and request a picture of the beehive or wasp nest from you. All of this is to help us analyze the holistic situation and provide a more accurate quote. And voila, you get a free estimate for the bee removal.
We'll then talk to one of our beekeepers about doing a bee removal in your area, and they will contact you to discuss the bee removal details and specifics. Then, naturally, the beekeeper will come out and perform the bee removal or wasp removal.
Call us today to inquire about our local bee removal Arlington services. And if you want to find out more about who we are, what we aim for, and how we operate our bee removals, our homepage should answer most of your questions about our safe live bee removal process!
We have a large service radius if you're father out—along with having teams across the United States—so we can guarantee you service wherever you are! No matter what, we aim to cover you and your bee removal needs.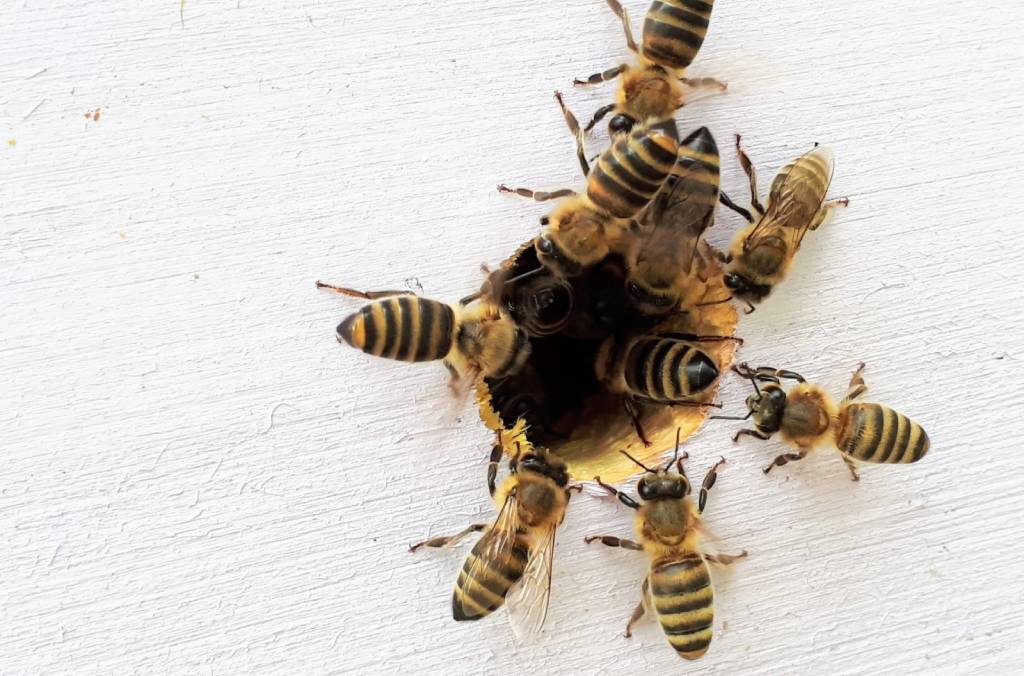 How to Choose the Best Honey Bee Removal Arlington Service
Experience
When searching for "bee removal Arlington" or "how to get rid of bees," you need to look for companies that have extensive experience in all aspects of bee removal. An experienced beekeeper will know how to approach a variety of situations and will be more capable to fix the bee removal infestation.
Beekeepers
Look for companies who also specialize in beekeeping aside from doing bee removals. This ensures that the company has a deep understanding of bees. This knowledge lends towards a more complete removal, including covering pheromones so foraging bees coming back home still don't think your home is theirs. Ask questions. Ask for pricing. Learn what the beekeeper will do in the bee removal. Sometimes, a beekeeper can even let you keep some of the honey!
Avoid General Exterminators
An exterminator will make the mistake of trying to kill the bees with dangerous chemicals or other questionable methods. Such methods are dangerous because the hive will be left to rot and the bees will needlessly die (which is just sad). Plus, it's a real possibility that more bees will come back after an extermination, especially if a hive is left. It's critical that you hire a bee removal company that knows the safety measures to take.
We Fit The Bill
Our 20 years of experience as beekeepers and bee removal specialists grants us wisdom and knowledge on how to handle every situation in a quick and clean fashion. No trace is left behind and nothing will return when you bring us in. Any trace is brought back with us to our apiary.
Hive removal and repairs
A fundamental part of a hive removal is a good repair (if needed). If the hive is located in a structure (your home walls, a shed, etc.), there's no guarantee that space won't be later filled without a good repair. While you can do the repair job yourself, a good bee removal specialist will be trained in construction and can offer a professional repair.
Find out if your local bee removal company will be removing the hive, and if they offer a repair as needed.