Professional Beekeepers with Years of Bee Removal Experience
Bee Removal Specialist has performed honey bee removals for years on both commercial and residential properties. We will clear your property of any unwanted swarms or colonies with our eco-friendly bee removals, all the while keeping the honey bees alive for safe transport to honey producers, both commercial and hobbyist.
For over 15 years our mission has been to save the bees. Bees have crucial roles in our planet's ecosystem, and live bee removals allow us to safely bring them to an apiary where they continue to thrive. While honey bees are typically friendly insects, having them in the walls of your home can cause serious problems. That's where we come in. We specialize in live bee removals to ensure the safety of your family and the bees.
We use ultramodern equipment to locate the bees, only opening the minimum amount of space necessary to remove them. After the bees have been removed with our specialized vacuums we clear the space of any comb, sanitize the area, and seal it back up.
If you're having issues with bees or wasps call us today, our experts will ask you a few questions about your situation and recommend proper next steps to protect you, your family, and your neighbors. Instead of dangerous do-it-yourself methods or exterminators leaving behind toxic chemicals, we can take care of any flying stinging insects with fast, same-day service.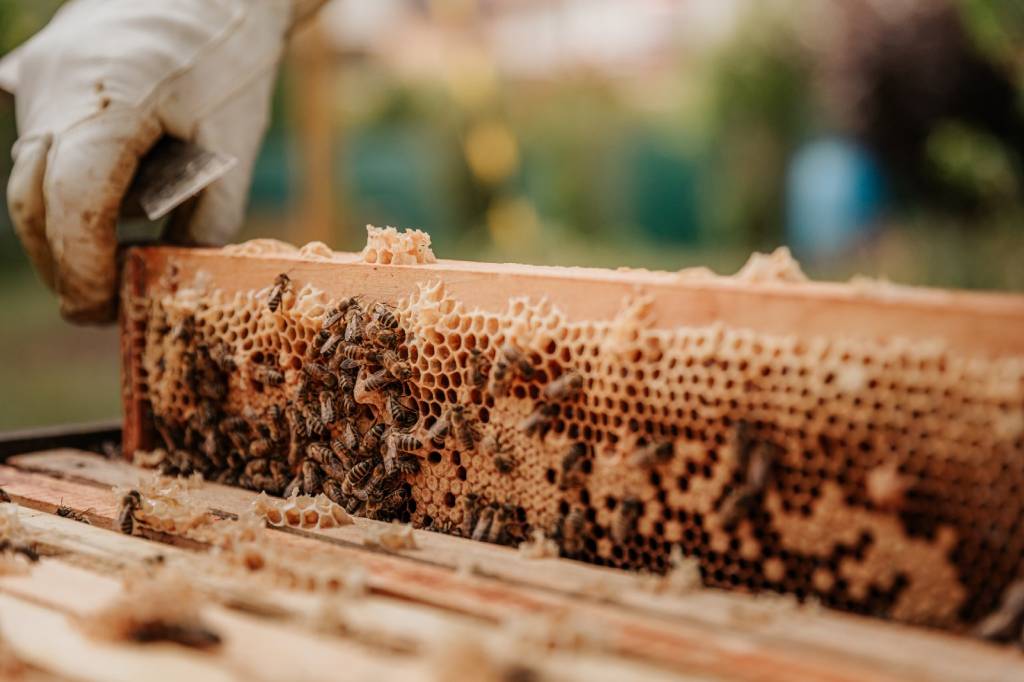 Servicing Wasp Removal and All Types of Stinging Insects In Dallas Area
Wasp and bee infestations both pose an extreme safety risk if not approached with caution. Honey bees are typically not aggressive with humans outside of a close proximity to their hive, however Africanized Honey Bees (more commonly referred to as killer bees) have been known to chase people over a ¼ mile to sting them. There's no way of telling what kind of bee you're dealing with outside of lab testing, so it's important to exercise caution around all honey bees.
Wasps on the other hand can be extremely aggressive, even when away from their nest. Not only that, but a wasp is also able to sting you multiple times unlike the honey bee, who die after stinging.
Overall, wasps can be a significant threat to you, your pets, and your family. If you encounter a wasp or a wasp nest, call us so we can provide you with our fast wasp removal service. We have lots of experience handling all kinds of wasps including the most common in Dallas: paper wasps, yellow jackets and hornets. We will ensure your peace of mind as our expert beekeepers perform professional-grade wasp removals.
We offer more than just removals, we also offer warranties on our work, as well as preventative measures to keep your home pest free. If the bees or wasps return, we will be right back to deal with them!
If you currently have a wasp infestation or are looking to deter further wasp nests and beehives, ask about our Preventative Bee and Wasp Treatment, which covers the removal of all wasps on the property. Preventative service is your best choice if you don't want to pay for a bee removal later.
If you are eager to ask questions for a bee removal or wasp removal, call today. We offer free estimates for all our services: removals, rescues, and preventative services.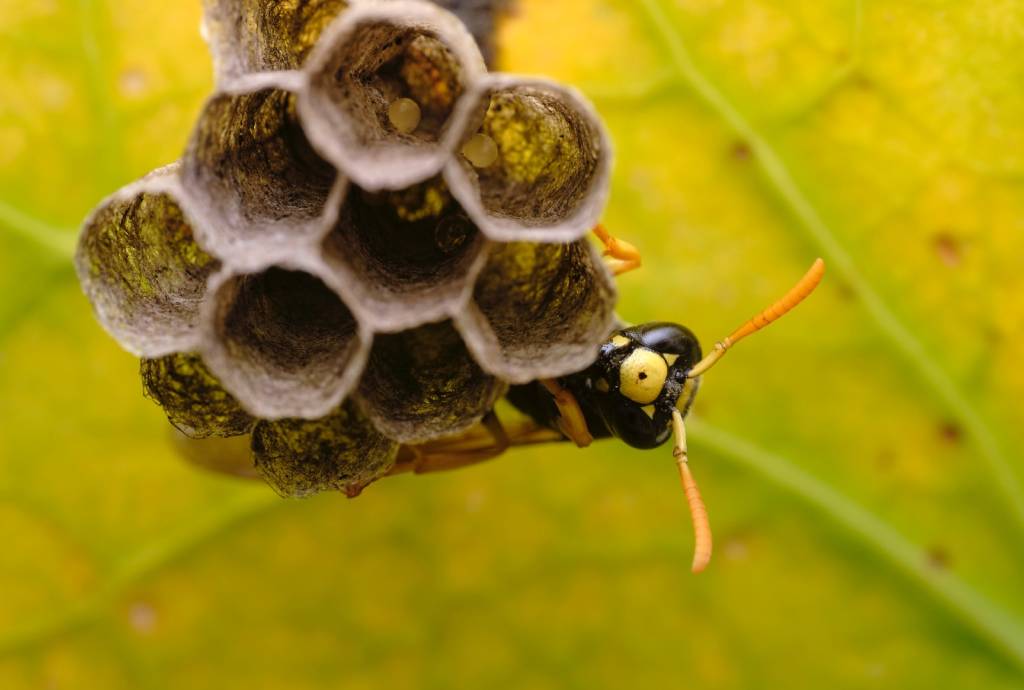 Fast and Free Bee Removal Dallas Inspections from Bee Experts
With more than two decades of experience, our knowledgeable professionals specialize in all forms of bee and wasp removal. No job is too big or too small, and we can typically do a removal the very same day.
The process is simple: you can either describe the infestation to us over the phone, or one of our team members will send you an upload link if you can provide pictures; they don't have to be too close up (Safety first!).
We'll then consult with one of our beekeepers about what the next steps will be, and they will contact you to discuss the removal details and specifics. Then one of our highly trained beekeepers will come to your property and perform the service.
If you want to find out more about who we are, what we aim for, and how we operate our bee removals, our About Us page should answer most of your questions about our safe live bee removal process!
We have a large service radius if you're further out—along with having teams across the United States—so we can guarantee you service wherever you are! No matter what, we aim to cover you and your bee removal needs.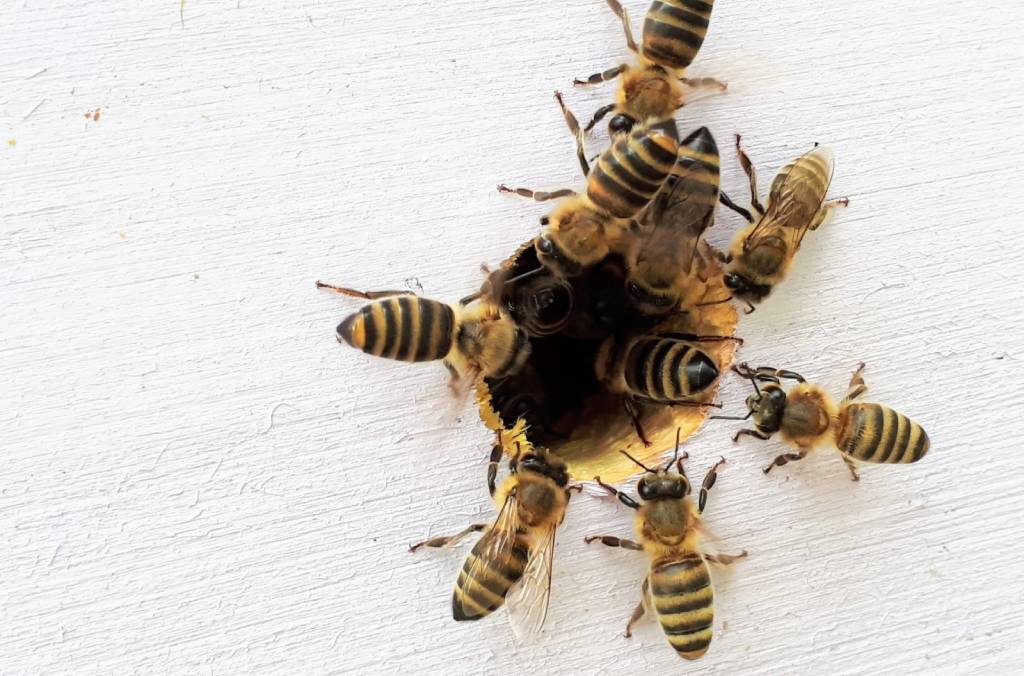 How to Choose the Best Honey Bee Removal Dallas Service
Experience
When searching for "bee removal Dallas" or "how to get rid of bees," you need to look for companies that have experience in all aspects of bee removal. An experienced beekeeper will know how to approach a variety of situations and will be more capable to fix your bee problem.
Beekeepers
Look for companies who also specialize in beekeeping aside from doing bee removals. This ensures that the company has a deep understanding of bees. This knowledge helps perform a more complete removal, including covering pheromones so foraging bees coming back home still don't think your home is theirs. Ask questions. Ask for pricing. Learn what the beekeeper will do in the bee removal. Sometimes, a beekeeper can even let you keep some of the honey!
Avoid General Exterminators
An exterminator will make the mistake of trying to kill the bees with dangerous chemicals or other questionable methods. Such methods are costly down the road as the hive will be left to rot and the bees will needlessly die (which is just sad). Not to mention, there's a big possibility that more bees will come back after an extermination, especially if honeycomb is left. It's critical that you hire a bee removal company that knows the safety measures to take for both you and the bees.
We Fit The Bill
Our 20 years of experience as beekeepers and bee removal specialists has granted us the wisdom and knowledge on how to handle every situation in a quick and professional fashion.
Hive removal and repairs
At Bee Removal Specialist we are beekeepers and carpenters. If a structure such as a wall or floor needs to be opened to remove the hive we will repair it back to its former glory, the only thing we do not do is match paint. Call us today at (PHONE NUMBER) for a free consultation and estimate.